Links
⦁ ORGANIC CONCEPTIONS – https://www.organic-conceptions.com/
An online program designed to provide emotional support to couples experiencing infertility. It helps optimize a couple's emotional health and well-being which may assist in natural conception.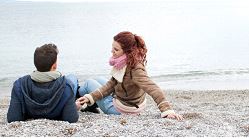 ⦁ COUNSELLING ⦁ https://nurturehealth.ie/our-counsellors-locations/#
Nurture Health is a nationwide counselling & training support service with over nine years experience delivering immediate, timely and affordable well being professional counselling supports surrounding conception, pregnancy, childbirth and other related difficulties. We support women and partners in Ireland. Our philosophy is one of listening and supporting women back to positive emotional 'well being'.